Powershift: India-China Relations in a Multipolar World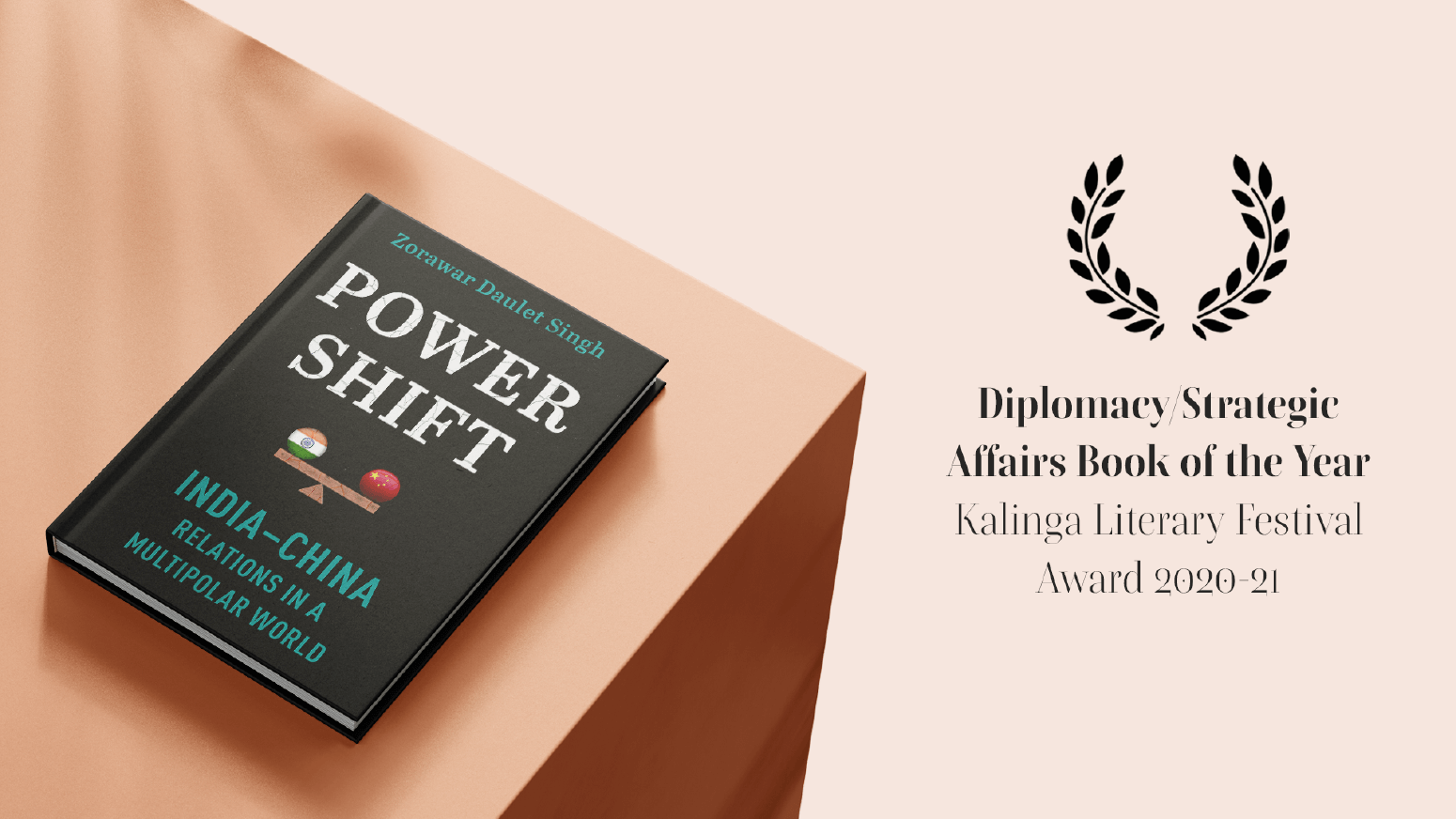 About
Just like seven decades ago, when the dramatic re-emergence of India and China from their traumatic encounter with colonialism followed by a war between them in 1962 transformed this region's geopolitical landscape, the equation of the two countries is once again poised to influence the future course of Asia. Wider interests demand that both countries craft a tenuous co-existence and stabilise a fragmenting world order. There are also circumstances that are bringing new frictions and differences to the fore as India and China pursue their regional interests and attempt to settle old scores. Although both leaderships have chosen to delicately manage this see-saw, recurring border crises have repeatedly questioned whether Delhi and Beijing can maintain such a balancing act for much longer. The emerging multipolar world has brought the relationship at a crossroad where today's choices will set in course events that will profoundly impact India's economy, security and the regional order. It is, therefore, critical that India's leaders get our China policy right.
Powershift helps us make sense of a complex relationship and how India and China are learning to cope with each other's rise on the world stage. Whether it is intricacies of the border dispute and the complicated history of their Himalayan frontier, the flux in US-China relations, the geopolitics of Greater Eurasia and the Indo-Pacific, China's belt and road initiative and growing connectivity footprint in the region, BRICS and a changing world order, or the conundrum of formulating a far-sighted China policy, the book casts a wide net in unpacking India-China relations. Powershift provides much-needed context for Indians to start thinking more strategically and realistically about their largest neighbour.
Book launch and discussions
Zorawar Daulet Singh's impeccable articulation of Indian foreign affairs has attracted the support of many in the intellectual community. His authority on the subject matter has made his book launches a prestigious affair, with notable academics, journalists and politicians being a regular presence at the event, among others. A creative approach to keeping these launches discussion-centric while revealing untold stories assists in moving these launches beyond a mere publicising event and into a stage for worthwhile conversations.
Endorsements from book cover
'As India and China stand at a crossroads, Powershift goes a long way to explain how we got here and where we might go. This is a book that will long be consulted and read for the way in which it deals with fundamental issues of India's foreign and security policy'
Shivshankar Menon,
Former National Security Advisor
'An insightful and timely re-examination of the increasingly volatile relationship between India and China. Zorawar Daulet Singh asks some important questions about India's interests and capabilities in relation to China, and makes some sensible suggestions for de-escalation'
Amitav Ghosh
Author of the Ibis Trilogy
'Powershift should be on the shelves of every China-watcher in India and should be read carefully'
Vikram Sood
Former Chief of R&AW
'As one of India's leading foreign policy analysts, Zorawar Daulet Singh has a knack for illuminating the unobserved crucial strands of Chinese policy in relation to India and the Asia-Pacific Region. His new book comes at an opportune moment given the multiple powershifts underway or being attempted in the neighbourhood and this region'
Arun Singh
Former Minister of State for Defence