Power and Diplomacy: India's Foreign Policies during the Cold War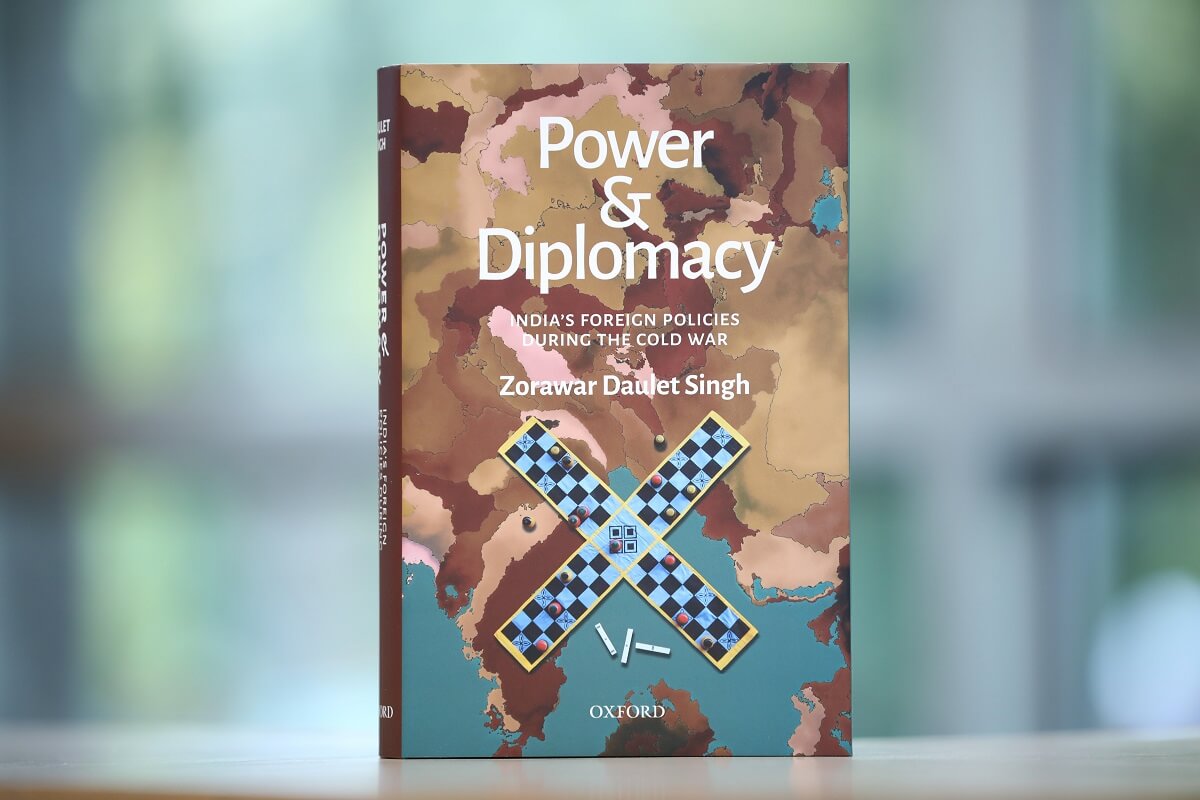 About
The notion that a monolithic idea of 'nonalignment' shaped India's foreign policy since its inception is a popular view. In Power and Diplomacy, Zorawar Daulet Singh challenges conventional wisdom by unveiling another layer of India's strategic culture. In a richly detailed narrative using new archival material, the author not only reconstructs the worldviews and strategies that underlay geopolitics during the Jawaharlal Nehru and Indira Gandhi years, he also illuminates the significant transformation in Indian statecraft as policymakers redefined some of their fundamental precepts on India's role in the subcontinent and beyond. His contention is that those exertions of Indian policymakers are equally apposite and relevant today.
Whether it is about crafting a sustainable set of equations with competing great powers, formulating an intelligent Pakistan policy, managing India's ties with its smaller neighbours, dealing with China's rise and Sino-American tensions, or developing a sustainable Indian role in Asia, Power and Diplomacy strikes at the heart of contemporary debates on India's unfolding foreign policies.
Book launch and discussions
Zorawar Daulet Singh's impeccable articulation of Indian foreign affairs has attracted the support of many in the intellectual community. His authority on the subject matter has made his book launches a prestigious affair, with notable academics, journalists and politicians being a regular presence at the event, among others. A creative approach to keeping these launches discussion-centric while revealing untold stories assists in moving these launches beyond a mere publicising event and into a stage for worthwhile conversations.
Endorsements from book cover
'A perceptive and thought-provoking analysis of the deeper wellsprings of Indian thinking on foreign policy during the first three decades of the republic, with topical relevance today, as we craft responses to the changing world order around us.'
Shivshankar Menon
'A tremendous achievement. As a diplomatic and strategic history of the drivers in Indian foreign policy during the Cold War, it is the best account available.… [A] masterful overview of some of the key architects of India's place in the contemporary world. A brilliant and important book.'
Paul McGarr
'Revisionist scholarship at its very best. Conceptually sophisticated and historically rich, this book convincingly shows that there was much more to Indian foreign policy during the Cold War than suggested by an undifferentiated idea of nonalignment. Its historical arguments will also speak to current debates on India's role in Asia.'
Srinath Raghavan
'A meticulous and scholastic study of India's foreign policy in the Cold War years…. The study would go a long way for enriching those who seek to understand Indian foreign policy.'
Vikram Sood